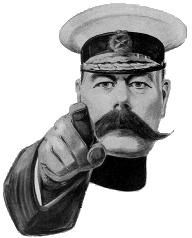 COLCHESTER ARTS CENTRE NEEDS YOU!
CALL FOR VOLUNTEERS!
Did you know that many of the people you meet at events are volunteers? If you're interested in joining our team of fantastic volunteers at Colchester Arts Centre, then please read on.
WHAT WE'RE ASKING FOR
We need dedicated, motivated, and enthusiastic individuals, working on our bars and as Front of House Stewards. It's mostly in the evening, so you'll need to expect some late finishes and be able to take care of your own transport to and from the venue. You'll be very busy; the work is often hard, but the rewards are great. You can pick the events you'd like to work at, we just ask that you volunteer at least once a month.
Front of House Stewards:
Our stewards assist in the smooth running of events. Duties include welcoming customers, checking & selling tickets, assisting customers with access requirements and tidying the venue at the end of a show.
Front of House stewards should be able to work with minimal supervision and are 'on duty' for the whole of the event. Stewards should be at least 16 years old (unless accompanied by a parent) and at some shows should be over 18.
Bar staff:
Our bar staff serve drinks from our licensed bars either preshow and during an interval or throughout an event dependant on the nature of the show. As well as serving drinks bar staff will help re-stock the bars and help with cleaning and tidying of the bars at the end of the evening.
Bar staff should be over 18 and will always be supported by an Arts Centre bar supervisor.
INTERESTED?
We'd love to hear from you! Please complete the application form below to find out more.